Laundry can seem like a never-ending, enduring task but you can make the space you sort, fold, and clean more enjoyable with ORG home organization. Custom cabinets in crisp white or calming ivory finish can create a serine storage space while wood grain cabinets provide warmth and can match your home decorating. ORG storage organizers are all custom designed and installed to accommodate any space, any size washer and dryer, and any size family. With storage baskets and pull-out hampers for sorting, cabinets and adjustable storage shelves for organizing, storage racks and rods for hanging clothes, and fold out ironing boards - an ORG storage system can handle loads.
A Fresh Look for the Laundry Room
Equip your home with a laundry room so inviting, you may actually enjoy spending time there. Clean lines, Eased edge-style fronts and a warm Driftwood finish create a transitional look that coordinates with many current décor styles. Gleaming hardware and crown and base molding add to the high-end aesthetic.
Adjustable Storage Shelves and Baskets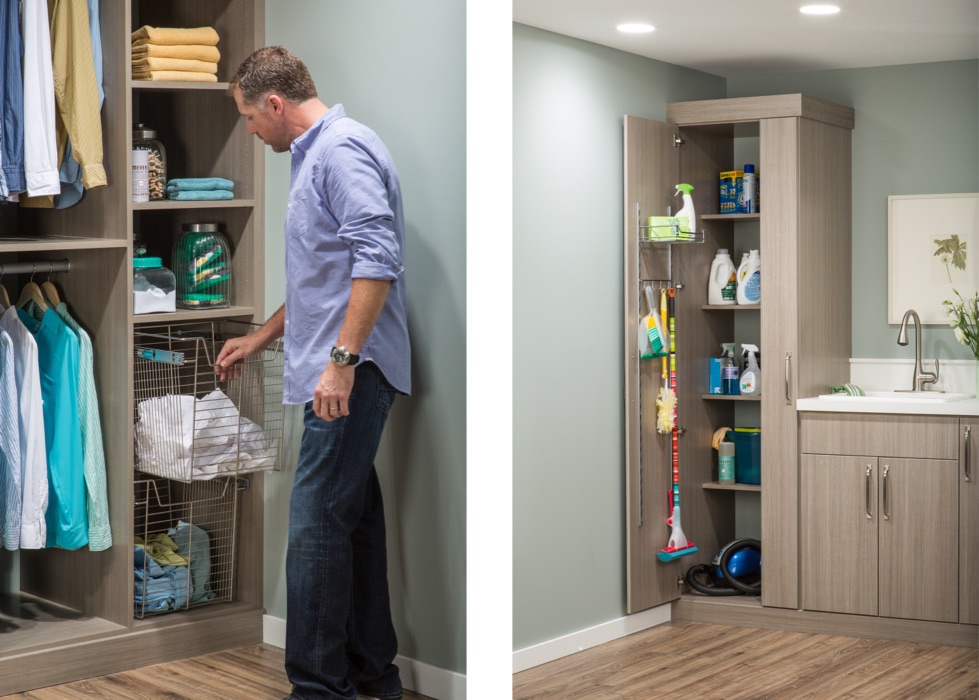 A mix of bottles, boxes, brushes, and brooms stay organized and hidden inside cabinets, presenting a clean face to the world. Steel tracks inside the door hold moveable wire baskets and hooks, and cabinet shelves are positioned to keep baskets from bumping when you close the door.
Additions to Make Your Laundry Room Efficient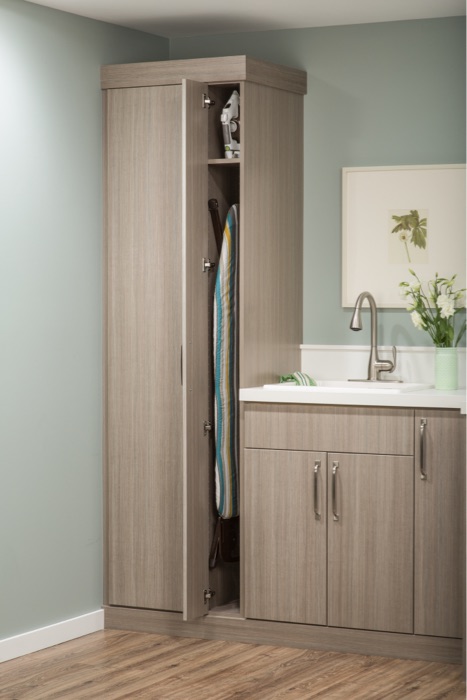 Custom sizing helps you make the most of every available inch for efficient storage. A narrow nook like this is ideal for storing your iron and ironing board out of sight.
Pivot-out Trash Bin
Add a pivot-out bin beneath the sink for recycling or waste. A self-opening and closing lid offers neat hands-free (and germ-free) operation and contains odors when closed. The 32-ounce bin has a clamping ring to keep liner bags in place.
Towels and Step Stool Storage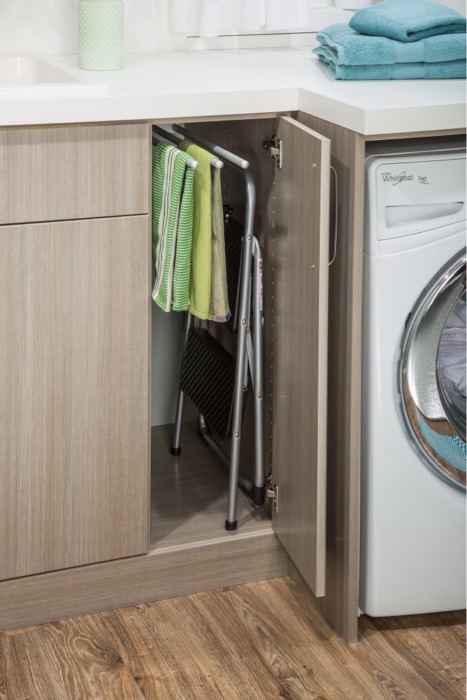 Three extendable bars inside cabinets keep towels ready to grab and let them hang dry between uses. There's also room for a step stool to nestle in beside them.
Laundry Folding Area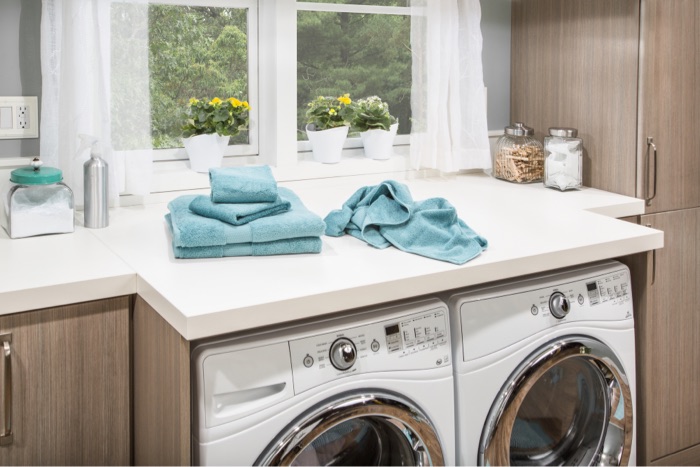 Two-inch thick Arctic White Forterra offers a bright, clean surface for folding clothes. Carry it all the way across the washer and dryer for a streamlined look.
Pull-Out Cabinet Baskets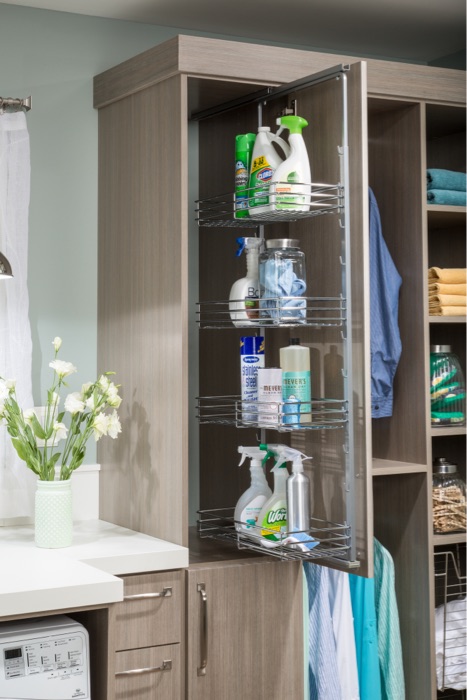 Customize your cabinets to hold cleaning and laundry supplies with a height-adjustable frame and chrome-finished steel wire baskets. The frame slides out for easy access to supplies, and baskets can be adjusted up or down as needed.