A home office from ORG Home helps you manage the details of your busy life. A tailored office desk makes it easy to review reports and report cards while file cabinets keep paperwork in order. Storage cabinets conceal stacks of paper and a custom credenza keeps printer and office supplies within easy reach. CD and DVD storage is made simple with deep drawers and shelves. With a range of design and finish options, even the hardest working office furniture feels right at home.
Business & Pleasure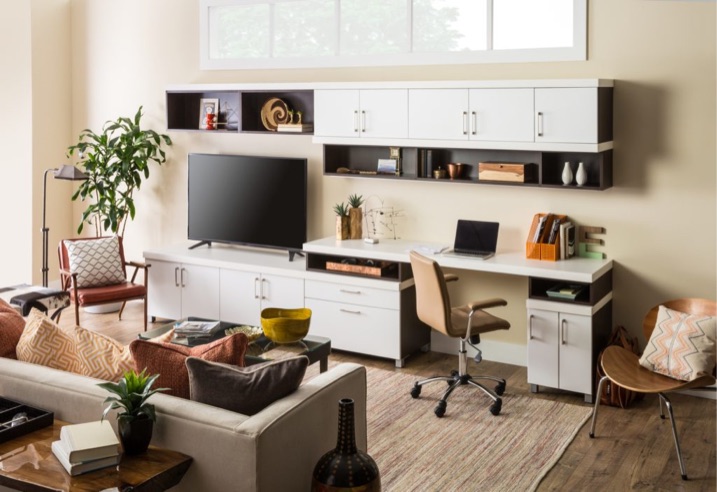 Clean lines and a contemporary design unify a home office and media storage center, shown here in Arctic White with Mocha accents. The long horizontal lines created by 2" thick Forterra panels extend the eye, making a small-footprint space feel more open. Support feet elevate the design to keep the atmosphere light and airy. A combination of open and closed storage, a work surface, and display space bridge the transition from work to home.
Personal Space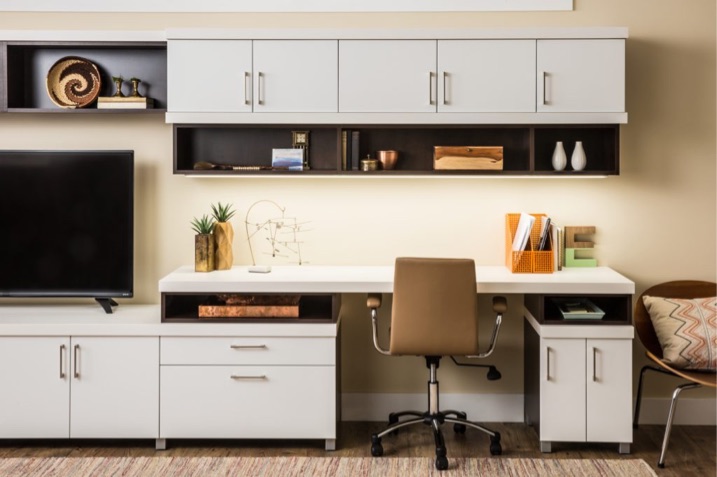 Contemporary cabinets with Modern Rectangle handles in Matte Nickel finish present a polished look day or night. Open shelves, shown in Mocha, let you blend the boundaries between home and work by showcasing special items.
Open for Business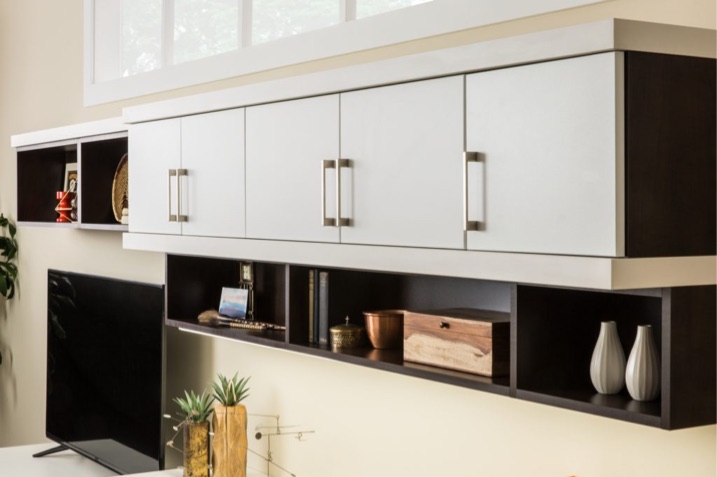 Shown in Arctic White with Modern Rectangle handles, the upper drawer extends fully for access to pens, staples, or sticky notes, while a lower drawer offers space for filing. An open cubby beneath the work surface provides convenient storage for a laptop or mouse when not in use, maintaining a clean, residential look.
Your Little Library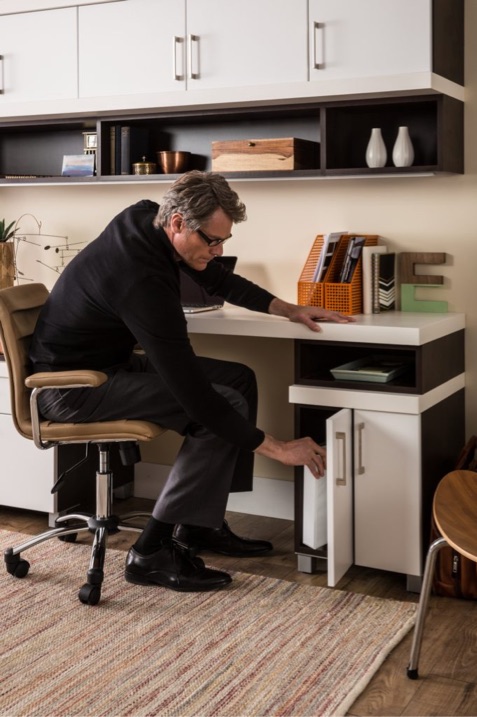 Enclosed cubbies provide a convenient place to store a briefcase, binders and other reference materials within reach when you're sitting down.
5-Star Service
Read Reviews
Free Home Office Design Consultations
We offer a free consultation and no-obligation quote for our customers. To take advantage of this great opportunity, simply contact us and one of our experienced Design Consultants will come to your home for an in-person visit. During the consultation, the consultant will discuss your Home Office project with you and provide you with a detailed quote so that you can make an informed decision about how best to proceed. We look forward to hearing from you soon!