Upgrades That Will Elevate Your Laundry Experience
It's quite convenient to have a room dedicated to washing and folding laundry. You may not be aware of it, but you spend a significant amount of time in this part of your home. General Electric says that the average American family does eight to ten loads of laundry or 600 to 750 hours a year.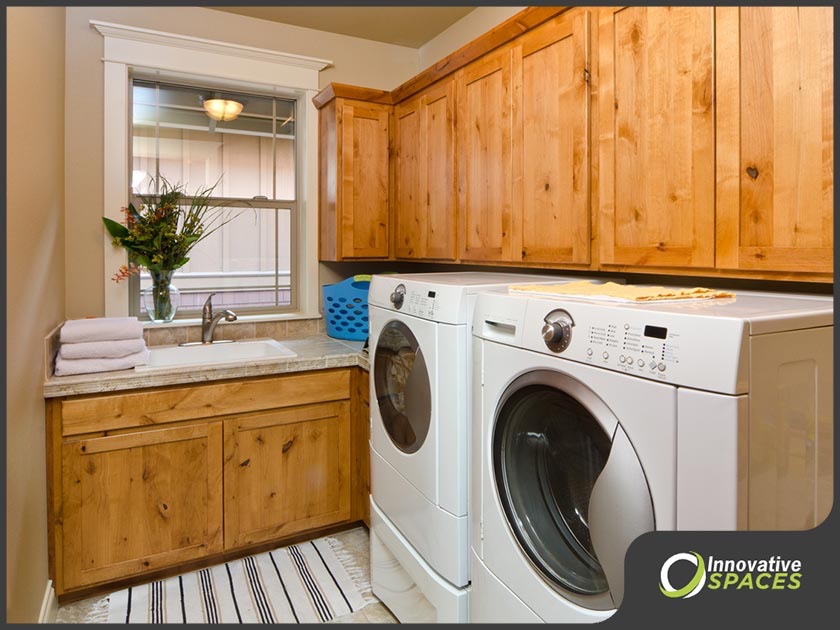 Choosing the right components will greatly improve your laundry experience. A home and garage remodeling expert shares upgrades to consider.
Install a Barn Door
Are your washer and dryer installed in a closet? Instead of conventional cabinet doors, consider barn doors to give the space more appeal and character. It's especially a wonderful option for laundry areas located in main rooms like bedrooms and living rooms.
Expand Your Space
If you have the space for expanding your laundry room, it would be a great idea to do so. You can also turn a spare room into a laundry room or combine it with a mudroom to create a multipurpose space. Make sure to add lots of storage options like shelving, cabinets, and drawers.
At Innovative Spaces, we're here to help you create the best laundry room and garage organization solutions for your needs. We offer ORG Home storage systems designed to eliminate clutter and make it easier to navigate your space.
Improve Your Lighting
Good lighting will make a huge difference in the look and feel of your laundry room. Aside from making tasks easier, it will freshen and brighten up your space. If adding windows isn't an option, consider installing ambient or accent lighting. Task lighting and under-cabinet lighting will also contribute to the appeal and convenience of the room.
Whether you're planning a laundry room remodel or closet renovations, you can depend on Innovative Spaces, Inc. Call us at (574) 247-1999 or fill out our contact form to request a free consultation.