The Best Benefits of Slatwall Storage Systems
In almost every office, workroom, or retail space, you'll notice that they have a wall where they display some of their best products and fixtures. These store displays and fixtures use what's called a Slatwall system and they're highly popular due to their stylish appearance and easy configuration. They're relatively easy to install but usually require a professional to ensure their durability and versatility.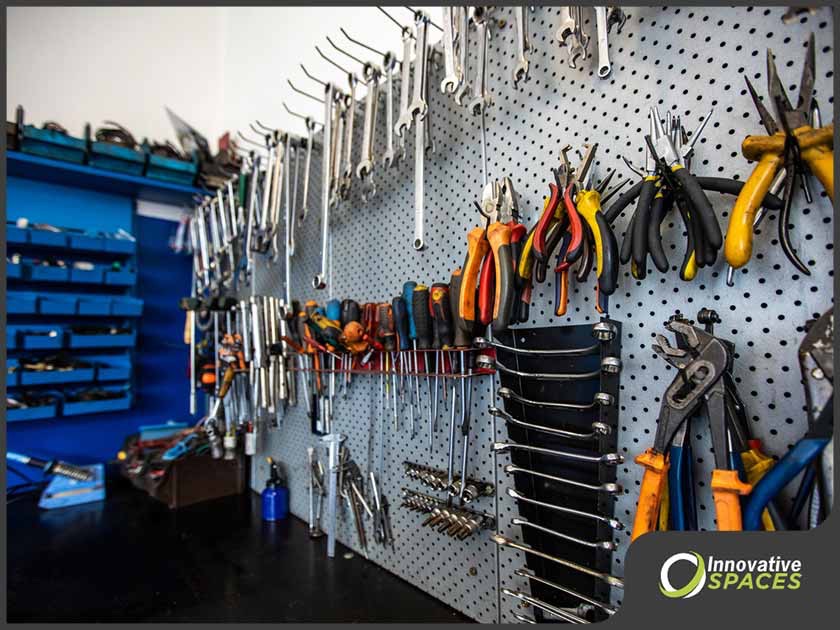 With different configured wall and fixture options, it's no surprise that many people use Slatwall systems for their display or storage. To learn more about their benefits, our commercial and residential garage remodeling experts at Innovative Spaces, Inc. share what you need to know:
They Make Better Use of Wall Space
The amount of space needed to display products in retail stores is often an issue faced by many commercial businesses. The Slatwall system solves this problem by turning a vertical wall space into multiple merchandising and display areas. They can allow nearly limitless storage space as well for hanging almost any type of product from clothing and food items to hardware and industrial equipment!
They Have Many Different Accessories
Despite being used mainly for retail wall display systems, the Slatwall system is often built to withstand even heavy industrial use. They're usually made of aluminum which makes them both lightweight and durable, with the slats designed to be continuous over most surfaces. They can also be cut to order by a professional in storage and garage organization to your specific measurements and preferences.
Each system can also be customized and arranged constantly based on your changing needs using different accessories and fixtures that can accommodate almost any product or merchandise. These include baskets, tool organizers, shelving, hooks, and hangers, making it easy to create your perfect wall storage or display system!
When it comes to durable Slatwall storage systems and closet renovations, our team at Innovative Spaces, Inc. has got you covered. Just call us at (574) 247-1999 or fill out our convenient form online to get started!