Home Office Organization Tips to Boost Your Productivity
There are numerous ways to increase your productivity while working from home. Even minor changes, such as cleaning your workspace or adding a few personal trinkets, can improve your focus and help you get more work done. To help you boost your productivity when working at home, Innovative Spaces, Inc. lists effective tips on organizing your home office space.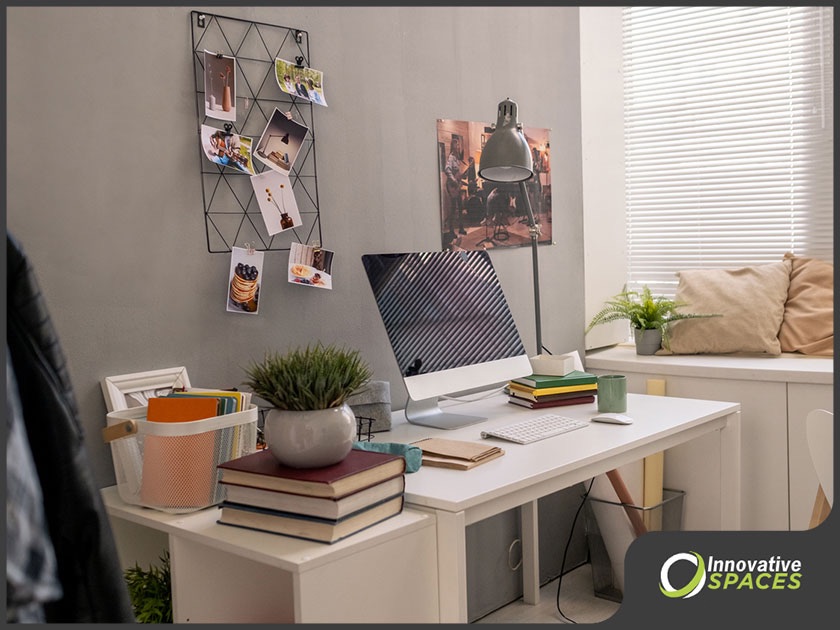 Reposition Your Monitor

Consider purchasing a monitor arm if you'd like a bit more flexibility in how your monitor is positioned. This device allows you to rotate and modify the position of your screen with ease. A monitor arm allows you to be more comfortable at your workstation if your job demands you to use multiple screens. Take time to identify what is ideal for you so that you can be successful at organizing your office space.

Designate a Printing Station

Have a designated area in your office for your printer and printer supplies. As much as possible, don't place your printer on your desk even if it's wireless. Free up your desk space by putting your printer in a cupboard or another area in your office.

Keep Your Cables Neat

Maintaining a nice and clear workspace is an important element of work desk management. A cluttered desk and office will affect your mental clarity and lower your overall efficiency at work. Connections and cables that dangle from your desk create a tangled mess. To keep your cords in one place and out of the way, consider adding an easy-to-install cable tray.

De-Clutter Your Desk

You only have so much room on your desk, so every item you put on it must have a purpose and should aid rather than impede your ability to get work done. If you've never given minimalism a chance, now is the time to try the concept. You may create a minimalist desk setting in a variety of ways.
For more tips on home improvement, Innovative Spaces, Inc. has you covered. We also provide services to help you maximize your garage space. Call us at (574) 247-1999 or fill out our contact form to schedule an appointment with us.