Debunking Common Myths Behind Epoxy Floor Coatings
Untreated concrete floors are susceptible to natural wear and tear. They can also be damaged by stains and cracks, which can be costly to repair. Some of these stains can also be hazardous and difficult to clean. But with epoxy floor coatings, this won't become a problem. It provides durable protection against natural elements for many years while only requiring minimal maintenance once applied.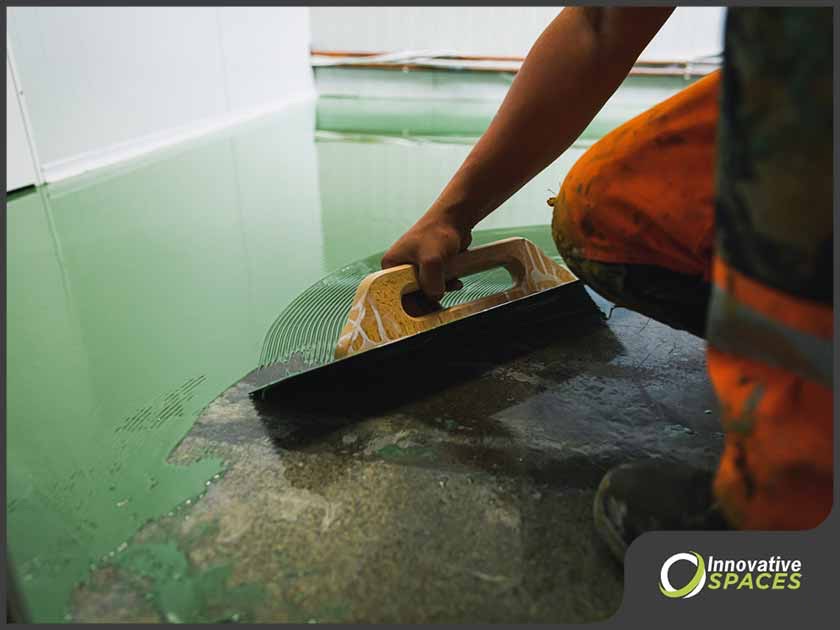 But maybe you've heard some of the stories behind epoxy coatings, which is why you're hesitant on getting one for your garage floor. You need to know that these are just myths and misconceptions, and Innovative Spaces, Inc. shares the truth behind them here:
Myth: Paint Provides the Same Protection
Truth: Since epoxy will look similar to paint when properly installed, some people believe that using paint instead will give the same protection at a cheaper price. However, the two substances are not the same, as paint simply isn't as durable as epoxy. Using only paint won't protect your concrete floor against abrasion, staining, cracks, and other damage. Epoxy, on the other hand, bonds to the concrete and creates a non-volatile and resistant surface. This protective surface can withstand normal wear and tear for years!
Myth: You'll Need to Re-Apply Epoxy Coating After 1-3 Years
Truth: This mainly depends on the quality of the epoxy coating and how it was applied. If you just bought your garage epoxy from a big box store and did the application yourself, there's a chance that it wasn't done properly. And since industry-grade professional coatings weren't used, your store-bought coating won't last as long as you'd expect it to. To avoid this, it's better to consult and work with a professional in flooring and garage renovations.
Myth: Professional Garage Floor Coatings Are Costly
Truth: While some companies offer between $6 to $12 per square foot of epoxy coating, it helps to do some research to know who's reputable in the area first. The most expensive offer may not always mean they offer the best quality and services, so try to look for a company that offers coating services at a reasonable amount. It won't be cheap, but you should keep in mind that you're investing in quality and durability that saves you money in repair and maintenance in the long run!
If you're looking for a professional in garage floor coating services or custom garage cabinets, our team at Innovative Spaces, Inc. always gets the job done right. Call us today at (574) 247-1999 or fill out our convenient form online to get started!