7 Space-Saving Guest Room Design Ideas
You don't need a lot of space to make a guest room feel like a nice hideaway. In order to make a tiny room appear larger, a skilled interior designer just has to make a few adjustments. Here are some ideas from garage remodeling expert, Innovative Spaces, for a small guest room that you may not have thought about.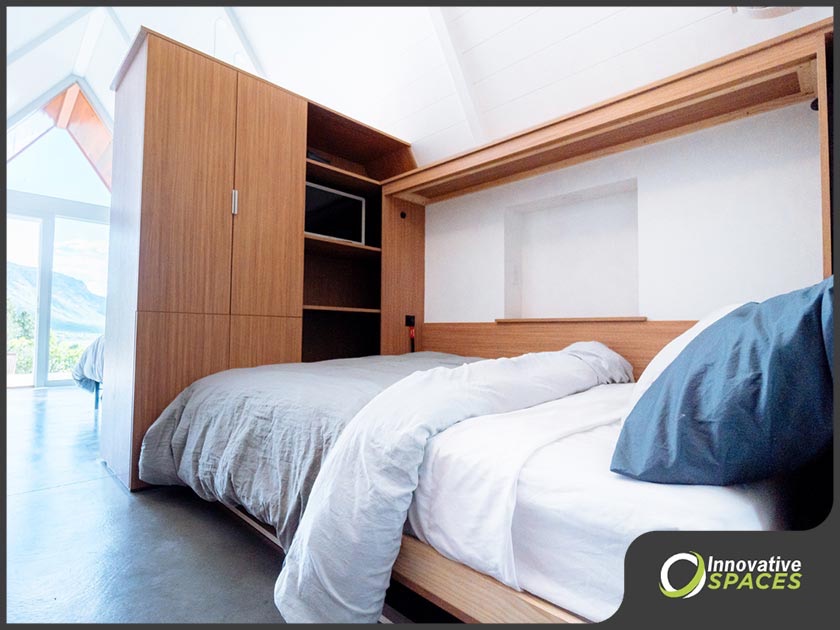 Making Use of a Murphy Bed

A huge king or queen-sized bed may not fit in a small guest room. Instead, install a murphy bed. This fold-down bed may easily be stored in a closet, wall, or cabinet. When not in use, your guests may move around freely without a cumbersome bed in the way.

Clear the Area Around the Bed

If you don't want a Murphy bed, move the bed next to a wall to create a sense of space. Set it up in the room's center to create wide aisles on either side of the bed. This frees up your guests' movement and improves the flow of your guest room.

Add a Small Mirror to the Decor

Miniature mirrors can transform a small guest room. Hang a gallery of small mirrors on one wall to reflect light. This will make the room appear larger.

Arrange Your Closet

A small guest room means a little closet. closet renovations and organizations will help you gain space. Declutter your wardrobe, use jewelry trays, and choose functional fixtures.

Eliminate Clutter

It's easy to use a spare room to store goods you don't use regularly. Declutter your guest room before they arrive. Remove unused furniture from the floor and empty drawers and tabletops of major décor pieces. Your guests will thank you for saving them from a claustrophobic environment.

Make Use of a Headboard

It's crucial to be imaginative while designing your guest room. This includes furniture that doubles as storage. Transform the headboard into a distinctive bookshelf. No need for an extra-large piece of furniture in the room, and you have an eye-catching piece that is both functional and stunning

Experiment with Natural Lighting

Natural light, like mirrors, can enlarge a tiny space. Use the sun's rays to decorate your modest guest room. Use light-colored or sheer window drapes instead of heavy ones to let more light in. Neutral colors can also help enlarge a small guest room.
If you are looking for expertise, and a sure fit for your organizational needs, look no further. Innovative Spaces are experts at garage organization and will treat your home like their own, leaving it cleaner and neater than when they arrived.
Ready to get started? Call us at (574) 247-1999 or fill out our contact form and we will get you on your way to peace of mind. We look forward to serving you!