7 Closet Design Trends for 2022
When it comes to your closet, you should be able to express yourself and keep everything in order. Ideally, it should not be a setting that makes you feel confined or agitated. Fortunately, even the tiniest, most cluttered closets may be transformed into attractive and usable spaces. If you're looking to maximize your storage space, the first step is to learn about the newest trends in closet design.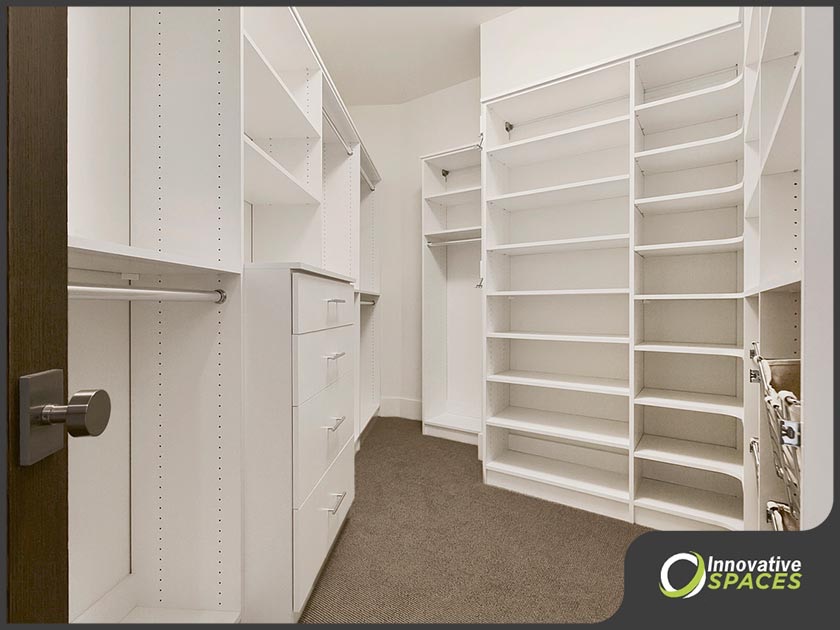 Let's take a look at some upcoming closet design trends for 2022 from custom garage cabinets provider, Innovative Spaces.
Add a touch of whimsy with hardware

Personalized hardware is a new closet design trend. Do your customers desire accent colors in their closets? Many different finishes are available for hardware such as knobs and handles. A closet with a lot of personalities can be appreciated by a discriminating homeowner by adding extra-pop hardware.

Dress up the doors

Elegant and orderly closet doors can add charm to a wardrobe. Tacoma-style doors have two layers of beveling on the door frame, whereas Shaker-style doors have one. Glass door fronts are a popular alternative to solid wood doors. A closet with so many styles is incredible.

Closet systems may transform and maximize tiny areas

You may build a unique walk-in closet in an extra bedroom. A walk-in closet with an island with accessory drawers is a dream for many. An attic is also ideal for a large closet. Organizers for cabinet doors and drawers can keep dust away from less-frequently used objects.

Colorful bedrooms, but neutral closets

In a closet, neutral is the only way to go. Hence the popularity of white, espresso, salt oak, and cherry closet systems. Closet and garage renovations experts say that color isn't necessary for the ideal closet.

Minimalistic design

Not every wardrobe needs to be a fashion show. Many homeowners want a simple, utilitarian wardrobe. A shoe rack on the bottom of the cabinet allows them to hang shirts and blouses. If you want to go the extra mile, add drawers for socks, ties, jewelry, and accessories, plus a cabinet for hat boxes or other small goods.

Redesign the linen closet

Homeowners can design a linen closet with mobile shelves and drawers, shoe racks and cabinets. To avoid spills, keep sheets and towels separate from washcloths and pillowcases. Extra bathroom toiletries can be stored in linen closet cupboards and kept hidden yet accessible.

Basement closet organizers

A closet organizer can help a homeowner get rid of seasonal decorations and craft stuff from their spare room. Choose organizers with removable shelves for larger boxes. For storage things that don't belong in the garage or a bedroom, a basement closet is perfect. Closet systems with movable shelves come in handy.
Innovative Spaces has been supplying amazing garage floor coatings for over a decade. You may choose from a wide variety of flooring options for your own garage, allowing you to showcase it in all its grandeur. Call us at (574) 247-1999 or fill out our contact form and we will get you on your way to peace of mind. No pressure and no obligations.