4 Signs Your Garage Needs a Remodel
Having a garage on your property is convenient, and since it can serve different purposes, it can also improve your day-to-day. That said, garage renovations will not only increase your home's value, but they will also be beneficial to your daily life.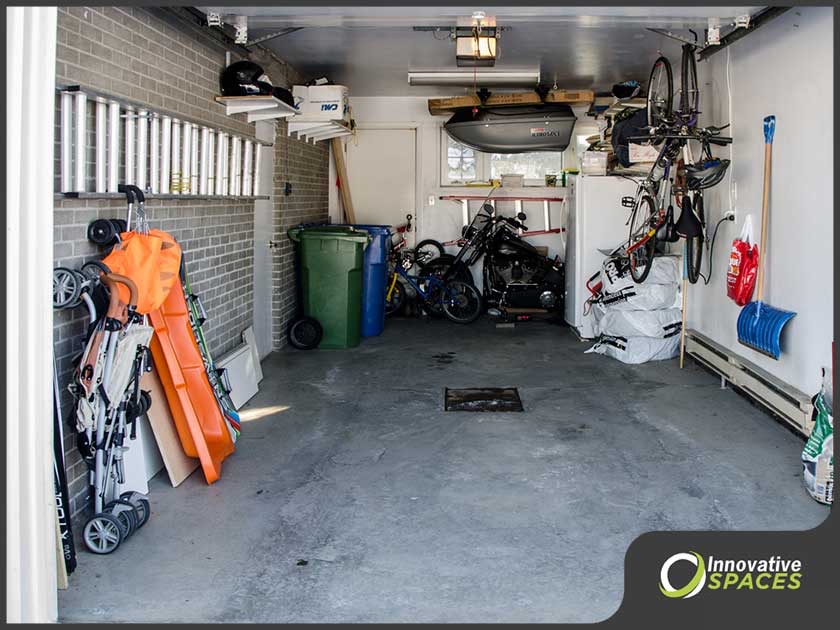 So when is the right time to update your garage? Innovative Spaces, Inc. shares four signs that your garage needs a makeover.
Storage Is Becoming a Problem

The garage is ideal for storing seasonal items like Christmas decorations or old memorabilia that can't be put on display. If you're having trouble organizing storage in your garage, you should consider decluttering and finding the right storage solutions for your needs. If you're also using your garage for parking vehicles, you don't want to be squeezing in between them and some storage boxes every time you need to get in your car. For garages with limited floor space, vertical storage systems might help.

You Are Selling Your Home

If you're planning on selling your home, you want to raise its value and make it more attractive to potential buyers. Renovations are an effective way to achieve these goals. A garage renovation particularly is ideal if you don't have the budget or time to renovate your entire home. Since the garage is a highly functional area, homebuyers might pay more attention to your property if the space looks practical and appealing. Consider installing a new garage door or applying floor coatings.

Your Garage Is Aging

While repairs are effective solutions, there comes a point when some parts of your garage will simply wear out and require a replacement. Your garage door, for instance, may eventually develop dents, dings and other types of damage that could affect its appearance and performance. In such a case, replacing it is more cost-effective than fixing it.

There Was a Recent Break-In

Security gaps in your garage may motivate burglars to break into your home. If your home has recently been a target of this crime, several small repairs can be used to restore or enhance security in your garage. For example, make sure to cover up gaps in your garage window or add metal grills to deter intruders. You should also upgrade your CCTV cameras, which are effective deterrents to potential burglars.
Uncover more possibilities with your garage by renovating the space. Innovative Spaces, Inc. will help you design and install top-quality custom garage cabinets and other storage solutions. Call us at (574) 247-1999 or fill out our contact form to schedule an appointment with us.