3 Excellent Perks of an Organized Garage Space
Most often, the garage is not only used to house one or two vehicles, but also a variety of tools, lawn equipment and other miscellaneous items. Having all of these in one space isn't always an issue just as long as you keep them in check. The trusted garage renovations company in the area, Innovative Spaces, Inc. shares how maintaining a neat and organized garage can benefit you.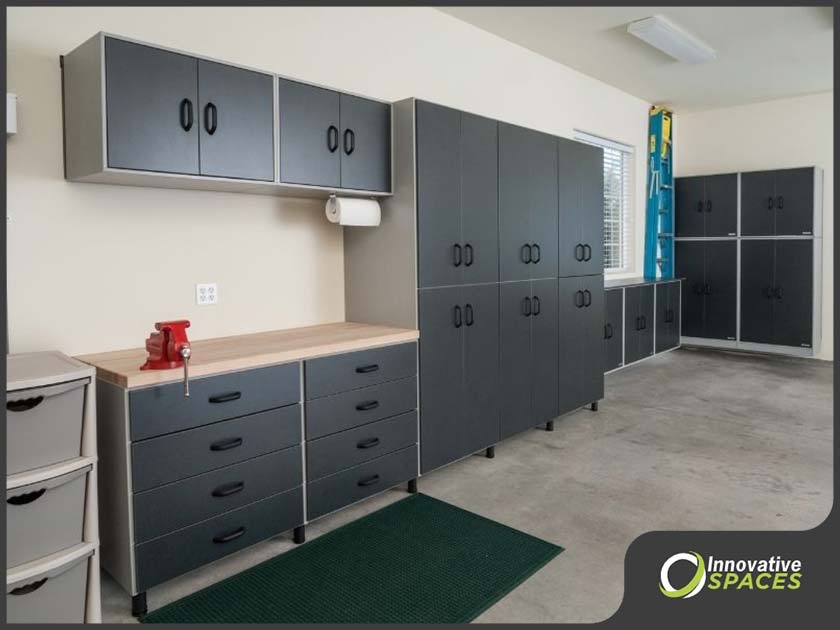 Keeps your garage cleaner. Clutter in the garage looks unsightly (which is bad), but it also attracts critters and pests into the space (which is worse). Stacks of old newspapers and magazines, for example, encourage mold growth while serving as a haven for silverfish and cockroaches. Those boxes of old items in the corner? Rodents love them and consider them free real estate.

Fortunately, ensuring a clutter-free garage isn't actually that difficult. Just turn to Innovative Spaces, Inc. We offer a variety of smart storage solutions, including custom garage cabinets, to help keep the space organized and free of dust, dirt, and pests.

Frees up space inside your garage. After getting rid of clutter, you may realize that your garage seems airier and more spacious than before. That's because it is. Items take up more room when they're just lying about. But if you have wall-mounted storage systems, shelves, and cabinets installed by Innovative Spaces, Inc., you can free up floor space and give your garage a neater, more aesthetically pleasing.

Makes everyday items more accessible. By keeping an organized garage, all those often-used items are within easy reach. Everything has its own place and is in plain sight, meaning you don't have to spend minutes just to look for a roll of duct tape. Another perk? An organized garage eliminates the potential for car damage caused by items toppling over and crashing against it.
Contact Us Today
When in need of customized garage storage solutions or high-quality floor coatings application, look no further than Innovative Spaces, Inc. With our range of exceptional services, we'll help you transform your garage into the neat and organized space you've always wanted. Call us today at (574) 247-1999 or fill out this contact form to schedule your consultation. We proudly serve Granger, IN and the nearby areas.