3 Creative Ideas to Consider for Your Flex Room
A flex room is designed to be flexible and can be an entire room or an area in your home that can be utilized in many different ways throughout your time and life there. If you want to make it more functional, here are some creative ideas to consider.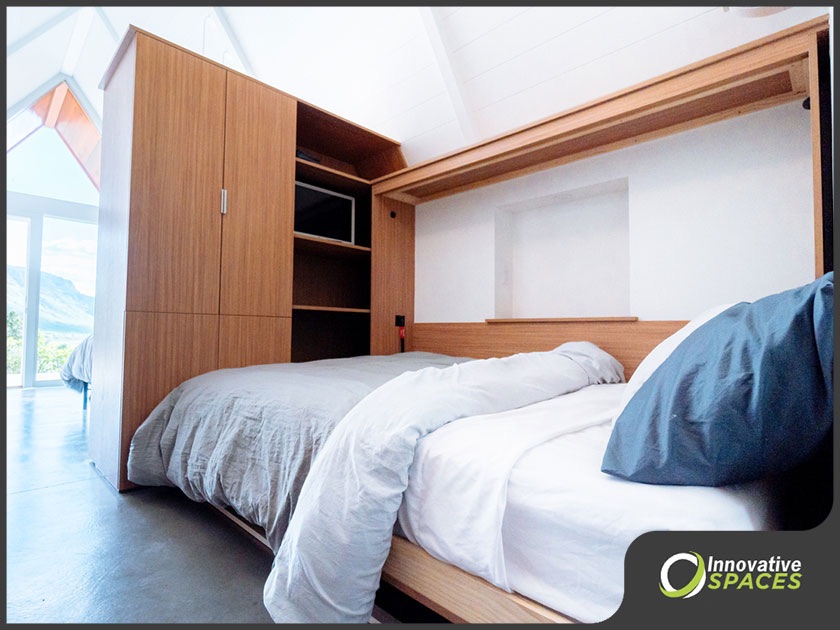 1. Craft Room
The creatives in your family deserve a separate room. Transform your flex room into a grand craft room by lining up your walls with shelves as storage for everyone's hobbies and supplies. To tie up the look of the room, place a large table with a surface area large enough to tackle one or more projects.
2. Nursery
Are you welcoming a new member of a family? You may turn your flex room into a nursery complete with a crib and lots of storage for all your baby's needs. There will also be nights when your baby will be extremely fussy, so having your own bed in the room is a good idea. With ORG Home®'s Murphy beds line, you can put your own bed in the room without it taking up too much space when not in use. ORG Home®'s Flip-up Desk Murphy bed in particular, can provide storage space for your baby's toys and other items during the day while giving you a place to sleep in during the night.
3. Library
The readers in your family deserve a well-lit and quiet space for reading. If you have a lot of books and other reading materials, it would make sense to turn your flex room into a library. One of ORG Home's Murphy Bed products have central bookshelves part in the middle, revealing a queen-size bed frame. When not in use, the bed can be folded up and remains hidden behind sliding bookcases to create a spacious feeling in your library or home office.
At Innovative Spaces, Inc., we can help you turn your flex room into a functional space with our Murphy bed solutions. Call us now at (574) 247-1999 or fill out our contact form for a free consultation.